Cast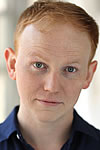 Patrick Harvey (Bottom, A MIDSUMMER NIGHT'S DREAM; Dwarf 4, SNOW WHITE) Playhouse on Park Debut! National Touring Company: Amos KEN LUDWIG'S TWAS THE NIGHT BEFORE CHRISTMAS; Signature Theater: Artaud ARTAUD/ARTAUD, Pearl Theatre Company: Redillon u/s THE DINGDONG; Smith Street Stage: Puck A MIDSUMMER NIGHT'S DREAM; Caliban THE TEMPEST; Feste TWELFTH NIGHT; Witch/Porter MACBETH; The Tank: Maurice OLD NAMES FOR WILDFLOWERS; Barn Arts Collective: Lo THREE SECONDS; Dixon Place: Lance FRED. Love to my fiance, Amara. Twitter/Instagram: @dfwpadraig, www.patrick-harvey.com.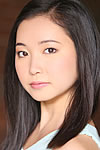 Resa Mishina (Starveling/Moth, A MIDSUMMER NIGHT'S DREAM; Snow White, SNOW WHITE) Playhouse on Park Debut! Studio Theatre: Ruki Minami WHITE PEARL; The Wick Theatre: Connie A CHORUS LINE; Slow Burn Theatre Company: Cynthia PRISCILLA, QUEEN OF THE DESERT; Flat Rock Playhouse: Woodstock YOU'RE A GOOD MAN, CHARLIE BROWN; Duffy ANNIE; Ensemble THE MUSIC MAN; Interlakes Summer Theatre: Yvette/Ensemble MISS SAIGON. BFA in Musical Theatre from Rider University. Proud native of Yokohama, Japan. Special thanks to Mama, Tata, and Curly for their never ending support.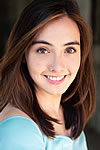 Katrien Van Riel (First Fairy/Musician, A MIDSUMMER NIGHT'S DREAM; Musician, SNOW WHITE) Playhouse on Park Debut! St. Michael's Playhouse: Morgan/Musician GODSPELL; The Tank: Emily Bronte/Music Director GLASS TOWN; Chamber Theatre Productions: Mathilda THE NECKLACE, Katrina THE LEGEND OF SLEEPY HOLLOW, Amelia Morris THE MONKEY'S PAW, Litzka THE LADY OR THE TIGER. Katrien has toured nationally with her rock band, where she sang lead vocals and played bass, and has been signed with Cleopatra Records for her original compositions. Circle in the Square Conservatory class of 2019.
Greg Banks' (Playwright, SNOW WHITE) work as an actor, writer and director has taken him all over the world from Singapore to Seattle via the Arctic Circle. Greg's plays include: Travelling Light/West End, Broadway, Touring Winner of Samuel Beckett Award/TMA nominee for best play for young people 1998: TIR NA N'OG; Plymouth Theatre Royal/Theatre Alibi/West End: WHY THE WHALES CAME; American Drama Group/International touring: DORIAN GREY; Travelling Light: TOO  MANY COOKS; Minneapolis Children's Theatre: HUCK FINN, PINNOCHIO, ROBIN HOOD, ANTIGONE;  Theatre Alibi: ME AND MY SHADOW; Norden farm SNOW QUEEN; Fair Game Theatre: ARABIAN NIGHTS, HANSEL\N AND GRETEL, KEEP ON MOVING. He has directed for many companies including The Bristol Old Vic: ENDGAME; The Unicorn Children's Theatre London: THE WIZARD OF OZ; Minneapolis Children's Theatre: ROMEO AND JULIET; Winner of the 2009 Ivey award for Direction and voted best play of 2009 by Twin Cities.com, ANTIGONE, HUCK FINN, PINNOCHIO, ROBIN HOOD; Vedogon Theatre, Moscow: COMEDY OF ERRORS; American Drama Group: THE GREAT GATSBY; The Birmingham Stage Company: KENSUKES KINGDOM (nominated for a 2006 T.M.A. award), TREASURE ISLAND, WHY THE WHALES CAME; Polka Children's Theatre: JUST SO by Jamila Gavin; New Perspectives, Travelling Light: STONES, TIR NA N'OG, TOO MANY COOKS; M6 Theatre Company: FOREVER, PEACEMAKER, TROUBLE; 1157 Performance Company, Seattle, Children's Theatre and The New York State Theatre: TEMPEST, KING OF SHADOWS by Adrian Mitchell. Learn more about Greg at www.gregbankstheatredirector.co.uk

Moira O'Sullivan (Director SHAKESPEARE 4 KIDS, SNOW WHITE) is a director and actor based in NYC. Most recently, she assistant directed "ALL IS CALM" for Playhouse on Park as well as two composed-for-Zoom operas with Hartford Opera Theatre (FORTUNE'S CHILDREN, CHANGING FORTUNES). In 2019, she directed "THE MON VALLEY MEDIUM" as part of The Emerging Artists Festival in NYC which then transferred to Carnegie Stage in Pittsburgh. She loves working in her hometown and has directed for Hartford Opera Theater's New in November Festival three times (A WOMB WITH A VIEW, THE LOATHLY LADY AND TRIANGLE). Other credits include: New Wave Theater Collective ROSEMARY and SHARP LINES; Playhouse on Park: INSOMNIACS. As an actor, she has been seen Off-Broadway at 59E59 Theaters and in regional theaters across New England as well as on TV as the voice of Play-Doh. Favorite shows include BILOXI BLUES, OLEANNA, and IT'S A WONDERFUL LIFE: A LIVE RADIO PLAY. She is also a proud teaching artist at The Hartt School's Summer Musical Theater Intensive. Check out her podcast "Back in Town" where she interviews artists about how their hometowns impacted their work today. BFA NYU Tisch, UCB Comedy Training. www.moiraosullivan.com