Cast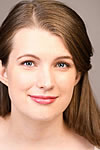 Laurel Andersen (Bake's Wife, INTO THE WOODS; Actor C, SHAKESPEARE 4 KIDS: DREAM SCHEME ) Playhouse on Park Debut! NYC: Match Lit: Juliet ROMEO AND JULIET; Turn to Flesh Productions: Lucrece THE OTHER OTHER WOMAN, Merlin THE TABLE ROUND/THE SIEGE PERILOUS; Barefoot Shakespeare: Ganymede ALL ONE FOREST; NYCFringe: Mr. Crow THE COWARD; The Flea Theater: Kikimora NOT MY MONSTER. Regional: Wyoming Theatre Festival: Helen, THE RESOLUTE; Westchester Playhouse: Helen HOLLYWOOD ARMS; two rep seasons with Adirondack Shakespeare. Upcoming: DEAD ENDERS (web series). Laurel is also a playwright. laurelandersen.com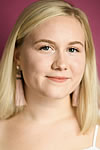 Jackie Garmone (Little Red, INTO THE WOODS; Actor B, SHAKESPEARE 4 KIDS: DREAM SCHEME; Performer, THE GREEN SHOW) Playhouse on Park Debut! The Hartt School: Starveling A MIDSUMMER NIGHT'S DREAM; soloist LADIES' CHOICE CABARET (dir. Michael O'Flaherty); Rosie ("Two Ladies") CABARET (dir. Ricky Oliver, canceled due to covid); Lenny Magrath CRIMES OF THE HEART; Lancaster Opera House: Chelsea THE NIGHT BEFORE CHRISTMAS. Jackie is a rising senior at The Hartt School of Music for a BFA in Musical Theatre.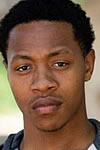 Jacquez Linder-Long (Jack, INTO THE WOODS; Actor A, SHAKESPEARE 4 KIDS: DREAM SCHEME) Playhouse on Park Debut! Ensemble ANNIE at MUNY; Paul KISS ME KATE; Sky Masterson GUYS & DOLLS; Bernardo WEST SIDE; Horton SEUSSICAL; Singer/Azdak CAUCASIAN CHALK CIRCLE; Tom ACTUALLY; Lead Vocalist/ Performer with AVERY SOMMERS. Jacquez graduated from Dreyfoos School of the Arts in WPB, FL. He would like to thank God and his family for the support, and he is excited for the opportunity. I Peter 4:10.
Erin Sheffield (Playwright, SHAKESPEARE 4 KIDS: DREAM SCHEME) Erin created the SHAKESPEARE FOR KIDS (S4K) series for the Pennsylvania Shakespeare Festival in 2010. S4K has been performed at the Atlanta Shakespeare Festival and many schools around the country. Besides the seven titles in the S4K series, Erin has created FOLK TALES IN THE GLEN which is performed at People's Light in Malvern, PA where she is the theatre's General Manager. After twenty years with the Pennsylvania Shakespeare Festival as Education Director, Playwright, Director, Choreographer, Casting Director, and Actor and five years in Los Angeles teaching, Erin moved into arts administration. Erin holds a Bachelor of Arts in Acting and Directing from DeSales University, where she also taught.  Her Master of Fine Arts in Acting is from Case Western Reserve University and the Cleveland Play House. Erin lives on a pond in Malvern with her husband Bryan and their children, Alden and Johnny Grace and their dog, Bobby. Bobby is also a trained actor and has performed in two productions at People's Light.
Moira O'Sullivan (Director SHAKESPEARE 4 KIDS, SNOW WHITE) is a director and actor based in NYC. Most recently, she assistant directed "ALL IS CALM" for Playhouse on Park as well as two composed-for-Zoom operas with Hartford Opera Theatre (FORTUNE'S CHILDREN, CHANGING FORTUNES). In 2019, she directed "THE MON VALLEY MEDIUM" as part of The Emerging Artists Festival in NYC which then transferred to Carnegie Stage in Pittsburgh. She loves working in her hometown and has directed for Hartford Opera Theater's New in November Festival three times (A WOMB WITH A VIEW, THE LOATHLY LADY AND TRIANGLE). Other credits include: New Wave Theater Collective ROSEMARY and SHARP LINES; Playhouse on Park: INSOMNIACS. As an actor, she has been seen Off-Broadway at 59E59 Theaters and in regional theaters across New England as well as on TV as the voice of Play-Doh. Favorite shows include BILOXI BLUES, OLEANNA, and IT'S A WONDERFUL LIFE: A LIVE RADIO PLAY. She is also a proud teaching artist at The Hartt School's Summer Musical Theater Intensive. Check out her podcast "Back in Town" where she interviews artists about how their hometowns impacted their work today. BFA NYU Tisch, UCB Comedy Training. www.moiraosullivan.com